Welcome to GASO Pump Parts your global provider of GASO | Wheatley Pumps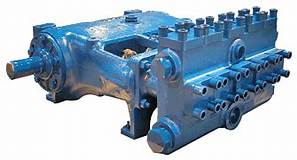 Our purpose is for "Providing logistical support for Wheatley and GASO pump owners". This means that if a GASO or Wheatley pump owner calls us with a problem or needs parts or service, we will do the planning implementation and coordination of all of the details of the operation required to deliver them. We understand the importance of having a single source for information, parts, and service support.
While we prefer to sell original equipment replacement parts, sometimes that is not possible. Sometimes high quality aftermarket replacement parts are the only solution to a pressing problem. In any case, we will do whatever it takes to solve the problem.
Our Team is ready to assist you.